Chair of the board
Kirsty Darwent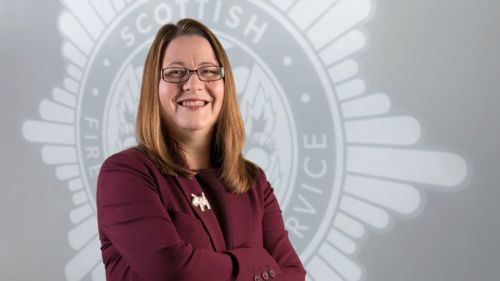 Dr Kirsty Darwent
Took up office as Chair on 11 December 2017 having served on the SFRS Board since the Service's inception.
About
She has wide ranging leadership experience within the charitable and public sector and a professional background as a Chartered Psychologist and Systemic Psychotherapist.
She has a substantive governance experience and is the Chair of the Scottish Agricultural Wages Board, Chair of Relationships Scotland, a Director with the Family Therapy Training Network and the former Vice-Chair of the Board of NHS Ayrshire and Arran Director.
She is committed to widening diversity and a collegiate culture that ensure that different perspectives contribute to board effectiveness.
Committees
People Committee
Remunerations, Appointments and Nominations Sub-Committee
Integrated Governance Forum (Chair)
Service Delivery Committee
Change Committee