Fire and Rescue Heritage Scotland
The heritage acts as the national body for the our charitable interests in relation to educational, cultural and commemorative activities
Who we are
We are a group of individuals with a passion for the heritage of Scottish fire and rescue. 
We look after significant heritage assets and seek to use the Service's remarkable history to engage with communities and promote a safer community at large.
Robert Benson - Chair and Trustee, FRHS, SFRS Board Member to October 2018

Richard Whetton - Treasurer and Board Secretary, FRHS; SFRS Head of Corporate Governance

John Thomson - Treasurer and Trustee, FRHS; SFRS Head of Finance and Procurement

Mark McAteer - Trustee, FRHS; SFRS Director of Strategic Planning, Performance and Communications

Ann Marie Knowles - Trustee, FRHS

Iain Morris Trustee, FRHS; SFRS Interim Director of Asset Management

David Lockhart Trustee, FRHS; SFRS Deputy Assistant Chief Officer for East Service Delivery Area

Cathy Barlow - Trustee, FRHS; Deputy Head of P&P – Prevention Portfolio Manager
What we do
We're passionate about the heritage of the fire and rescue service in Scotland. We want to share this unique heritage far and wide.
This includes:
acts of heroism
the stories of the individuals who have committed their lives to it
cultural and commemorative activities
engaging with the public to improve fire safety to help create more resilient communities
We work with groups what operated under the eight legacy services in Scotland. We learn from each other, share ideas and work together to make best use of what we have.
Resources
Museum of Scottish Fire Heritage
Located in Edinburgh City, the museum tells the story of Scottish firefighting from its inception to present day. Explore antique fire engines, engaging interactives artefacts, try on real firefighting uniforms, and more.

Visitors to the museum will be able to experience a range of topics including:
what day to day life on shift at a station is like
what it takes to become a firefighter
how firefighting kit has improved over the years
the roles of fire service dogs in our specialist teams
firefighters on the Homefront along with artworks created by volunteer firefighters during WW2
how safety messaging has changed over the years and also how to stay safe at home
The museum hosts a full program of events year-round. It is opened Tuesday to Saturday, 10am till 4pm. There is a seasonal closure mid December to the end January.
For the latest information, visit museumofscottishfireheritage.org/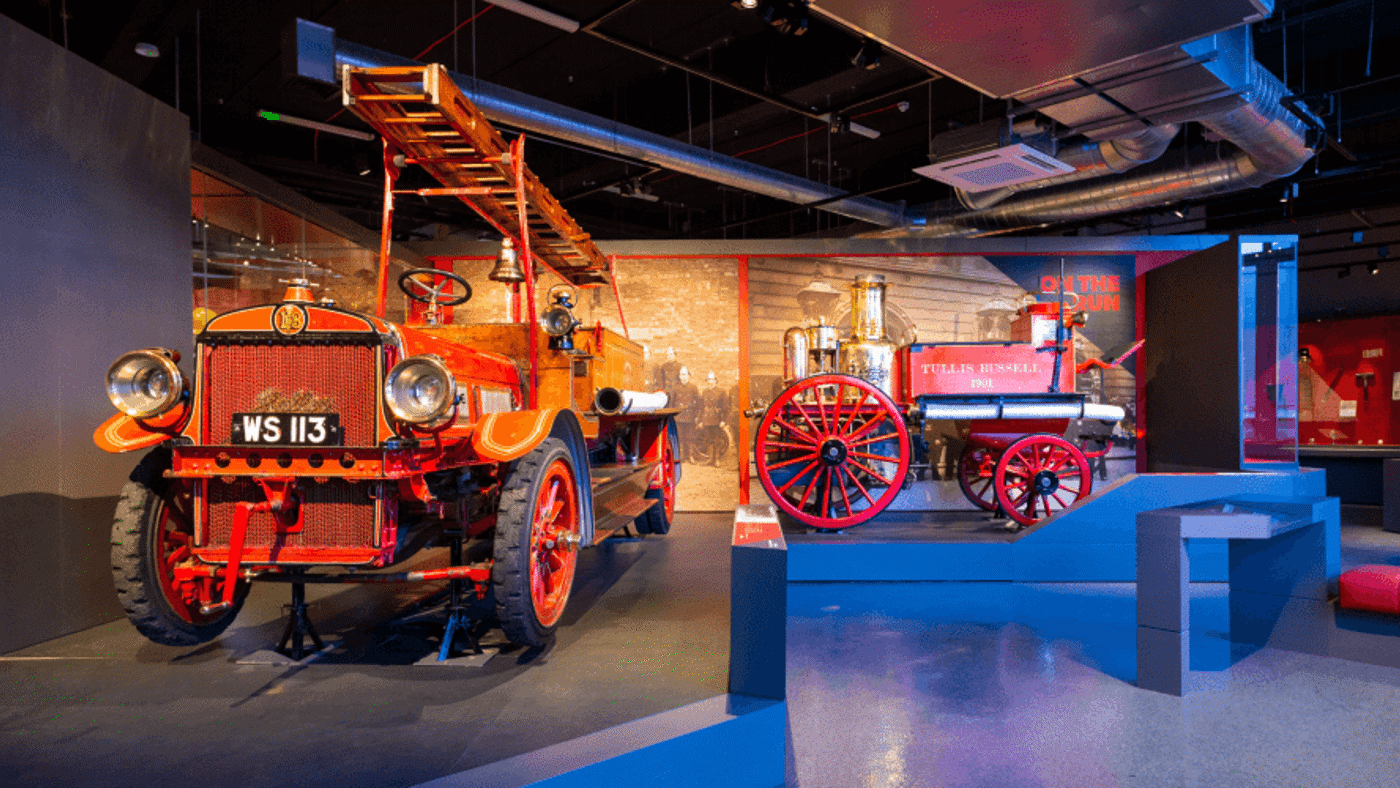 Registered Scottish Charity
Fire and Rescue Heritage Scotland is a registered Scottish charity. Scottish Charity Number: SC046924
Until 2021, the Fire and Rescue Heritage Scotland was the Educational, Cultural and Commemorative Trust.
Scottish Fire Heritage groups we work with