Firefighter control
Firefighters control are important for protecting communities and responding to emergencies.
Firefighter control
The role of a firefighter control is unique and dynamic. They play a vital role in supporting an emergency incident from the first call until the incident is safely resolved.
Firefighters control are professional, highly skilled, dedicated, and work as a team to deal with varied incidents. They train to use specialised emergency call handling techniques. During incidents, they support and protect callers in potentially life-threatening situations.
The role also involves managing many tasks during an incident, including:
answering emergency calls
mobilising our resources
communicate using radios
working with partners and other organisations
monitoring incidents from start to finish
maintaining accurate logs
supporting crews on the incident ground
Firefighters control use bespoke computer systems to mobilise resources quickly to an emergency. It also allows them to communicate with resources and officers, to gather information and provide support.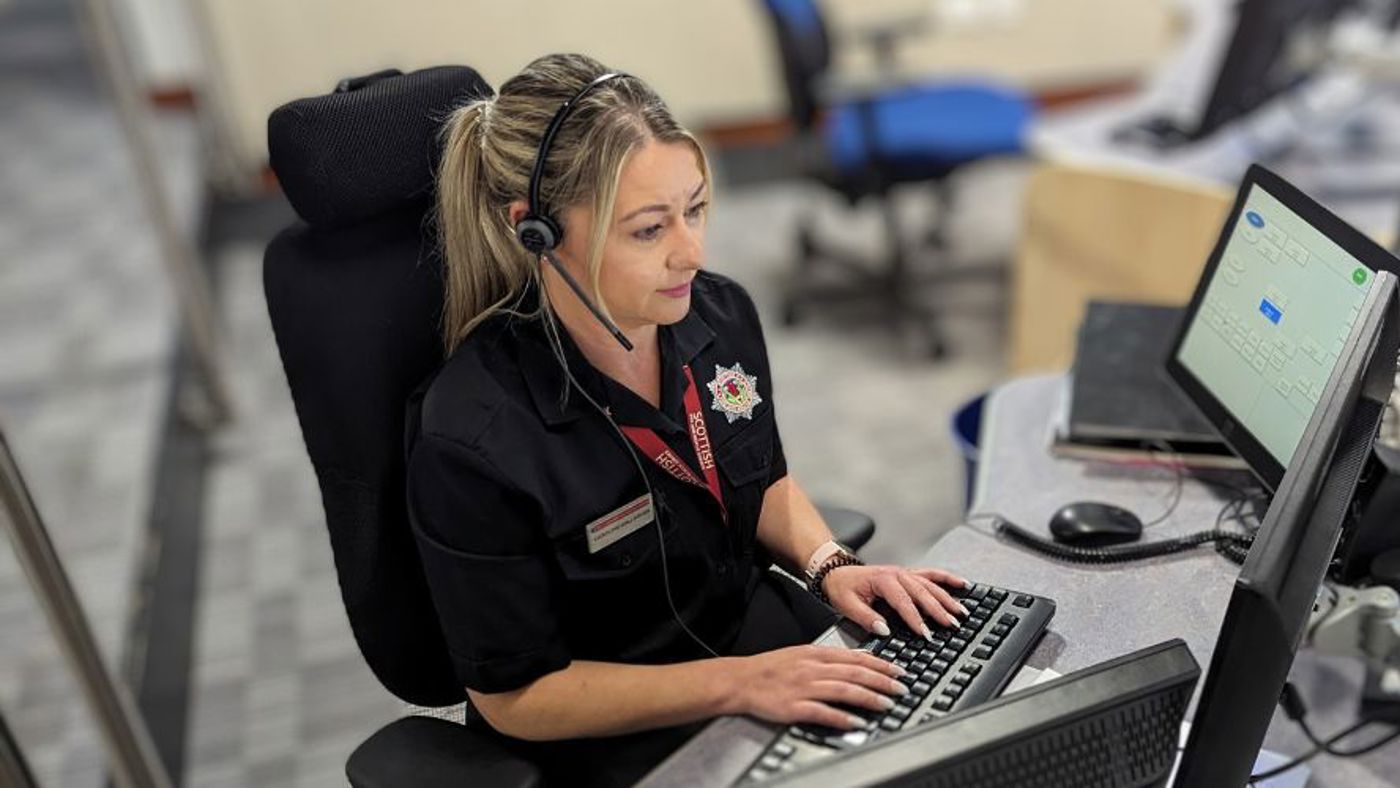 What you'll need
You must be at least 18 years old to apply.

Stay calm and work under pressure while processing key information.
Keyboard experience with good analytical skills and the ability to communicate

effectively

.

An ability to record and manage data and a commitment to learning.
Be educated to National Four Level in English.
A flexible approach to rotating shift patterns. These include nights, bank holidays and weekends.
Training and development
Firefighter control complete a 14-week training course.
This includes theoretical and practical assessments.
On completion of your initial training course, you will join your assigned watch.
The pathway to becoming fully qualified takes 36 months.
Upon completion of your assessment, you will become a fully competent member of the watch.
Progression opportunities
We have realistic promotion opportunities.
You first need to develop your skills and show a level of competency within your current role.
To progress, you'll take part in an interview process to make sure you're right for the next role.
Annual leave
Firefighters control have 30 days' leave allowance per year.
After five years you'll be entitled to an extra three days' leave.
Salary
Salaries for firefighter control are as follow (as of July 2023):
Trainee rate - £25,819
Development rate - £26,895
Competent rate - £34,415
The first point of contact when you dial 999 to report an emergency.
The process of applying for a firefighter control role.
Our values and mission as an organisation